Low lift pallet truck
EXH-SF 20-25
Swift and Compact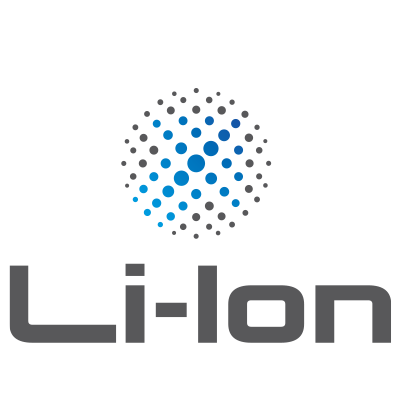 Superb handling performance: top speed of 14 km/h and maximum lifting capacity of 2,500 kg
Back-friendly: air-cushioned stand-on platform adjustable to individual weight with adjustable side arms
Powerful driving on ramps: hydraulically sprung support wheels for best traction
Zatražite EXH-SF 20-25
Ispunite obrazac. Javiti ćemo Vam se u najkraćem mogućem roku.
Speed, ergonomics, compact design – the EXH-SF pallet truck with hinged stand-on platform is the perfect combination of all these qualities. With a maximum lifting capacity of 2,500 kg and an impressive top speed of 14 km/h, the EXH-SF demonstrates superior handling power. The air-cushioned stand-on platform with integrated compressor keeps work back-friendly at all times. Due to its sprung support wheels the smart warehouse organiser crosses ramps comfortably, safely and with optimum traction.

Furthermore, the EXH-SF helps save valuable warehouse space: with a total width of just 720 mm, the pallet truck is narrower than a Europallet and can be manoeuvred precisely through the narrowest of aisles. Do you need a truck that is operational 24 hours a day? With the STILL Li-ion technology, even the shortest breaks are sufficient to charge the EXH-SF. As different battery sizes are available depending on your individual needs, any customer requirement as well as multi-shift operations can be realised.
---
The EXH-SF 20-25 in detail
Power
Strong and speedy: up to 2,500 kg lifting capacity and maximum speed of 14 km/h
Powerful, reliable and low-maintenance AC drive motor
The right driving programme for all situations: select maximum handling capacity or maximum efficiency: BOOST or ECO
Always ready to go: a battery capacity of up to 500 Ah and the optional STILL Li-ion battery keeps the truck operational around the clock
Powerful and safe on ramps: sprung support wheels ensure maximum traction
Ergonomics
Back-friendly: air-cushioned stand-on platform can be adjusted to individual driver's weight
Ergonomic and intuitive operation: driving, lifting and steering processes can be simultaneously controlled by left- or right-handed operators using only one hand
Easy and quick battery changing: lateral battery changing option for greater operational hours with top safety
Safe operation: height-adjustable side arms for optimum lateral support
Safety
Safe around corners: Curve Speed Control automatically adapts speed to the steering angle when cornering
Swift and safe: optional combi-tiller dynamically adjusts the distance between driver and truck and increases the maximum speed in pedestrian operation to 6 km/h
All-round safety: height-adjustable side guards keep the driver safe and stable, and provide optimal protection in all driving situations
Maximum driver protection: sensitive and optimally positioned impact plate
Accidental roll-back eliminated: automatic stop function also on ramps
Precision
Fast goods handling: up to 2,500 kg lifting capacity and an optional maximum speed of 14 km/h for the EXH-S 25
Built for continuous operation: reliable and low-maintenance drive
Swift, safe movement on ramps: high-powered drive and lift motor and 5-wheel chassis with sprung support wheels
Instant charging: lithium-ion model achieves 50 percent charge level in only 30 minutes and is fully charged in only 90 minutes
Designed to handle even the toughest applications: robust, durable chassis made from solid steel
Compactness
High pallet reloading rate: compact dimensions allow for quick and safe operation
Flexible loading: optional in-built charger allows decentralised loading processes
Optimal utilisation of storage area: compact dimensions and high manoeuvrability facilitate narrow working aisles
Environmental Responsibility
Active environmental awareness: emission-free operation
Environmentally-friendly and economical: energy efficient ECO driving programme
Over 95 percent of all materials used are recyclable
Low operating costs: low energy consumption and long maintenance intervals
---
Downloads
The document provided for download is the updated version of the operating instructions for the standard truck. It does not include descriptions of customer options (Customer Option). For a concrete truck, please request the respective specific manual according to the serial number and the year of production from the STILL spare parts service.
---
Model Overview
| Model | Maximum capacity (kg) | Maximum lift height (mm) | Travel speed (km/h) | Battery voltage (V) |
| --- | --- | --- | --- | --- |
| EXH-SF 20 / Li-Ion | 2.000 | 125 | 10.0 | 24 |
| EXH-SF 25 / Li-Ion | 2.500 | 125 | 14.0 | 24 |