Reach trucks
FM-X
Top-level precision.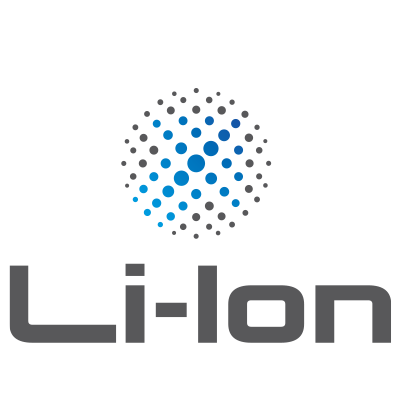 13-metre lift height with high residual load capacity
Active load stabilisation (ALS)
Holistic ergonomics concept
Zatražite FM-X
Ispunite obrazac. Javiti ćemo Vam se u najkraćem mogućem roku.
The FM-X is always more than just a fork ahead of the rest. Thanks to Active Load Stabilisation (ALS) you can deal with the next goods transport while others would still be waiting for the mast to stop vibrating. An automatic equalising pulse provides a fast and effective way of stopping the vibrations from occurring at great heights, reducing the waiting time at the shelf by up to 80 per cent. The result is a significant increase in turnaround speed. Furthermore, the available storage space can be used more efficiently with the FM-X than ever before; the high residual load capacity means that the reach truck can lift loads of up to 1,000 kg to an incredible height of 13 metres.

Relaxed, comfortable and safe work throughout the whole shift guaranteed by the holistic ergonomics concept. Footplate, steering wheel, seat – all these components can be individually adjusted to match the work requirement at hand as well as the stature and preferences of the driver. The FM-X is a compact and efficient energy bundle convincing with top availability thanks to Li-Ion technology. This does not only allow opportunity charging at any time – it is also fast: 50 % of the battery is chargeable in only 30 minutes. Many other details, such as the optional tilting seat and the exclusive STILL mast side shift, for example, make the FM-X an ideal organiser in any warehouse – from operating high racks to long distance haul or replenishment.
---
The FM-X in detail
Simply easy
Stable forklift mast with high residual load capacity for lift heights of up to 13 metres (1,000 kg)
Powerful acceleration combined with high travel speeds of 14 km/h and lifting speeds of up to 0.50 m/s
Sufficient energy for any use, thanks to battery capacities of 360 Ah to 930 Ah
Lasting energy for multi-shift operation: high battery capacity and optional battery change over the side
Top availability: The lithium-ion battery bundles a lot of energy and can be quickly and easily opportunity charged
Simply safe
Cushioned driver's seat to reduce impact when driving over uneven surfaces
Seat can be adjusted to the best ergonomic position, thanks to proportional adjustment of the seat and foot plate
Relaxed view upwards and beyond goods, thanks to unique comfortable reclining seat
Easy to operate all functions without grasping, thanks to joystick or fingertip operation
Easy storage and retrieval with the Easy Target lift height pre-selection system
Simply connected
The large step and handle make it safe and easy to get in
Versatile, flexible access control with FleetManager 4.x
Extremely safe to drive round bends with curve speed control depending on steering angle
Simply powerful
High reloading performance: reduced mast vibrations, thanks to Active Load Stabilisation (ALS) for greater lifting heights
OPTISPEED reduces mast vibrations to a minimum for medium lifting heights and enables quick goods handling
Great view of goods without being disrupted by hydraulic lines on the fork carriage, thanks to its unique sideshift mast
Top precision right from the first millimetre thanks to the optical lift height sensor
Simply flexible
Suitable for even the most narrow working widths, thanks to the reach truck concept
Thanks to its particularly narrow chassis, the FM-X N is suitable for use in block storage and one-way shelving
The FM-X W version allows picking up industrial pallets lengthwise between the straddle arms
The FM-X EW version allows picking up industrial and Euro pallets crosswise between the straddle arms
---
Downloads
The document provided for download is the updated version of the operating instructions for the standard truck. It does not include descriptions of customer options (Customer Option). For a concrete truck, please request the respective specific manual according to the serial number and the year of production from the STILL spare parts service.
---
Model Overview
| Model | Maximum capacity (kg) | Maximum lift height (mm) | Overall width (mm) | Travel speed (km/h) | Battery voltage (V) |
| --- | --- | --- | --- | --- | --- |
| FM-X 10 / Li-Ion | 1.000 | 7.000 | 1.270 | 14.0 | 48 |
| FM-X 10N / Li-Ion | 1.000 | 7.000 | 1.140 | 14.0 | 48 |
| FM-X 10 iGo systems | 1.000 | 7.000 | 1.440 | 6.0 | 48 |
| FM-X 12 / Li-Ion | 1.200 | 7.000 | 1.270 | 14.0 | 48 |
| FM-X 12N / Li-Ion | 1.200 | 7.000 | 1.140 | 14.0 | 48 |
| FM-X 12 iGo systems | 1.200 | 7.000 | 1.440 | 6.0 | 48 |
| FM-X 14 / Li-Ion | 1.400 | 9.800 | 1.270 | 14.0 | 48 |
| FM-X 14N / Li-Ion | 1.400 | 9.800 | 1.140 | 14.0 | 48 |
| FM-X 14W / Li-Ion | 1.400 | 9.800 | 1.470 | 14.0 | 48 |
| FM-X 14EW / Li-Ion | 1.400 | 9.800 | 1.670 | 14.0 | 48 |
| FM-X 14 iGo systems | 1.400 | 9.800 | 1.440 | 6.0 | 48 |
| FM-X 17 / Li-Ion | 1.700 | 11.800 | 1.270 | 14.0 | 48 |
| FM-X 17N / Li-Ion | 1.700 | 9.800 | 1.140 | 14.0 | 48 |
| FM-X 17W / Li-Ion | 1.700 | 11.800 | 1.470 | 14.0 | 48 |
| FM-X 17EW / Li-Ion | 1.700 | 11.800 | 1.670 | 14.0 | 48 |
| FM-X 17 iGo systems | 1.700 | 10.000 | 1.440 | 6.0 | 48 |
| FM-X 20 / Li-Ion | 2.000 | 13.000 | 1.270 | 14.0 | 48 |
| FM-X 20N / Li-Ion | 2.000 | 9.800 | 1.140 | 14.0 | 48 |
| FM-X 20W / Li-Ion | 2.000 | 13.000 | 1.470 | 14.0 | 48 |
| FM-X 20EW / Li-Ion | 2.000 | 13.000 | 1.670 | 14.0 | 48 |
| FM-X 20 HD / Li-Ion | 2.200 | 13.000 | 1.270 | 14.0 | 48 |
| FM-X 20 iGo systems | 2.200 | 10.000 | 1.440 | 6.0 | 48 |
| FM-X 25 / Li-Ion | 2.500 | 12.050 | 1.270 | 14.0 | 48 |
| FM-X 25W / Li-Ion | 2.500 | 12.050 | 1.470 | 14.0 | 48 |
| FM-X 25EW / Li-Ion | 2.500 | 12.050 | 1.670 | 14.0 | 48 |
| FM-X 25 iGo systems | 2.500 | 10.000 | 1.440 | 6.0 | 48 |